Archives for the 'The Project' Category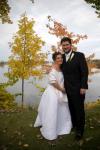 Things have been very quiet on The Gourmet Project front recently. Now that preparation for, and recovery from our wedding are over with, I'm ready to get back to The Project. We had a spectacular day and a great party with excellent food, free-flowing wine, and a cupcake wedding cake. It's official, we're now dining [...]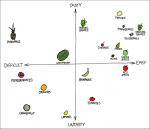 '
I've had a horrible case of bloggers block this summer. The enormity of my recipe backlog is paralyzing me, and I haven't been able to wait it out. The solution as I see it is to shake things up. I'm moving to much leaner posts, more frequently, so that I can blow through this backlog, [...]
Sorry for the blog silence. I just got back from a week at the beach. Our place was supposed to have internet access, but didn't.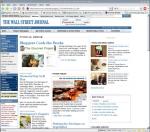 Extra Extra! There's an article about cook-though blogs like this one in today's Wall Street Journal. There's even a quote from me in there. This is the first mainstream media attention The Project has attracted, and I'm honoured to have it come from such a prestigious publication. You can access the article through the WSJ [...]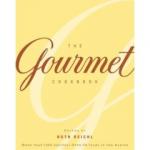 I was just googling for an online version of a recipe from The Book, and lo-and-behold I discovered another version of The Project. I've known about Teena's take on The Project since I started writing this blog, but I was surprised to discover that Melissa at Cooking Gourmet has been blogging her way through The [...]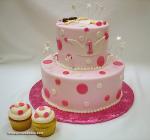 Happy Birthday Gourmet Project!
On Thursday March 6th The Gourmet Project had its first birthday, and I forgot to mark the occasion.
I've been having a wonderful time cooking, photographing, and writing the blog and I've been thrilled with the steady growth in readership over the past year. My first month out the site had 142 unique [...]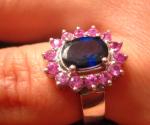 Now that we've had a chance to tell close friends in person, I can tell you wonderful people who follow The Project, that my dining companion has agreed to become my wife. I proposed on New Year's Eve up in the mountains, at the ski cabin we were staying in. We were about to sit [...]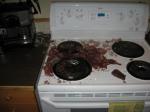 Happy Holidays,
After great visits with family and friends over the past few days, I'm heading off to the airport to join my dining companion and her family for a ski vacation. I'll have plenty of time to relax and write about food, but only sporadic internet access. Look for updates in batches between here and [...]
Check it out! I'm 10% of the way through The Project. Just 1164 more recipes to go.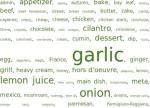 Check out the new Tags Page on the sidebar which includes the brand new tag cloud, and rank orders for the tags. I hope these will make it easier to browse the recipes by ingredient, season, cooking technique, serving situation, holiday etc. If you want to suggest a tag for a post, by all means [...]